VRTX
Daylong decadence in a hotel-turned-night club
Brief
Create a visual identity for a hybrid business (X-turned-Y)

Disciplines
Concept, photography, graphic design, packaging design

There's plenty of clubs where one could dance for days, but even the most motivated clubbers have to sometimes take a break and sleep. Do they have to go home for that?
Hôtel Tourbillon was a top-of-the-line luxury hotel, until time and maintenance costs ran it to the ground. In 2005, with the building's destruction imminent, DJ Fen Laki salvaged this piece of history and turned it one of the most vibrant and decadent techno clubs active today. Laki and his fellow residents make sure the music is always pumping fresh, while the hotel's naturally rustic facilities make sure that guests can restore their energies, without ever having to worry about going home.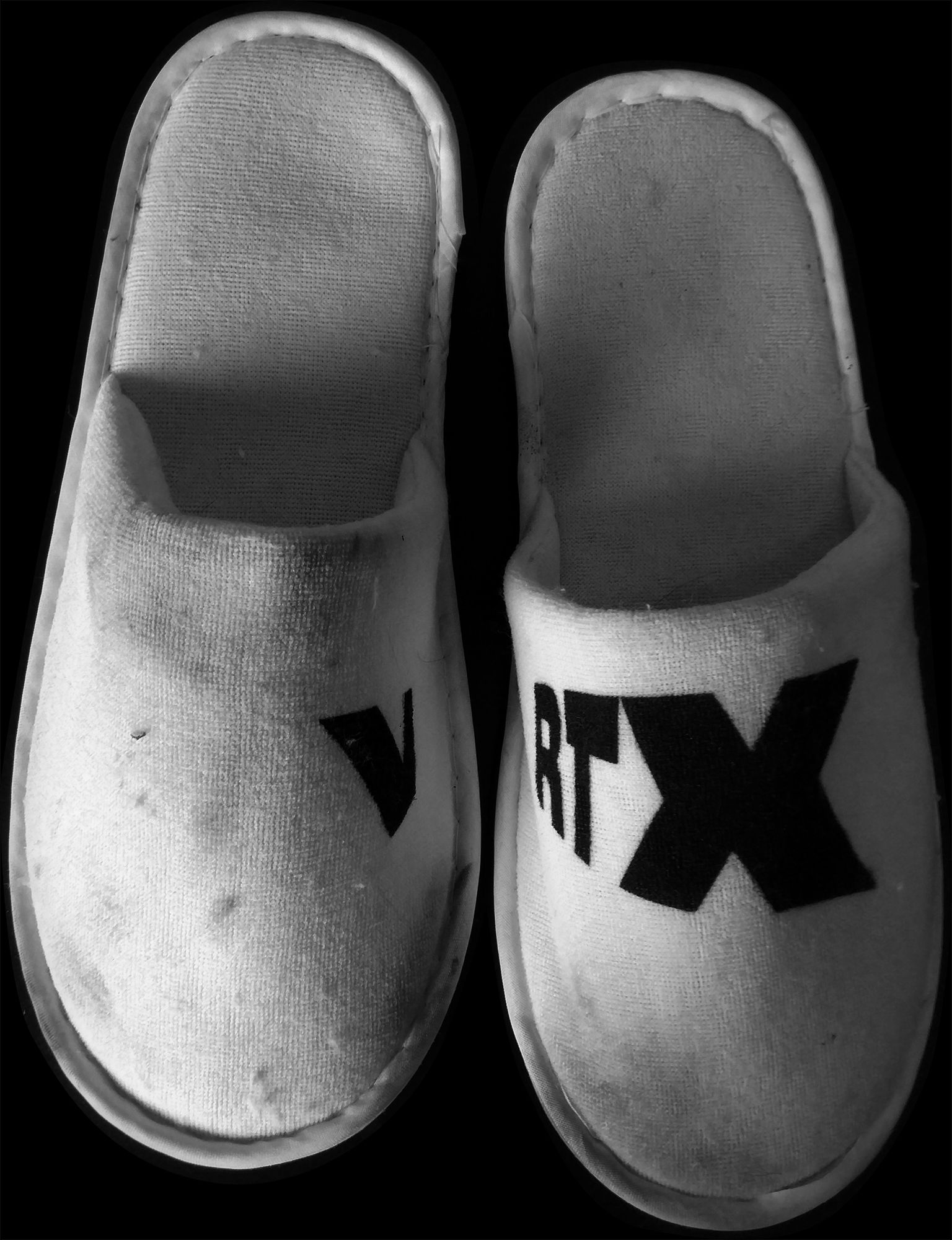 Ritualism and
mythology
are values inherent both in dance culture and in the hotel world. This visual identity uses well-known signifiers from both these familiar worlds, in order to blend them into a new, unforgettable experience.
Stamps are a ritual used to welcome guests, and unify them.

Another is the dress code of black clothing and white sneakers (that soak the party in, quite literally.)

Decadence and decay
are values apparent in both the hotel's original story and in the clubbing scene. The filth that comes to the party after hours of wild dancing also joins the visual identity as a key component.
At the end of their stay, guests can have their shoes photographed in their filthy post-party state, and take home a print.
The photos are then uploaded to the hotel's
Instagram
page.
Getting



sucked in


is an experience that every avid club-goer knows. This is even more true in VRTX, where virtually all physical needs are catered to. Therefore, the identity's visual language plays with the gravitational pull the hotel has on its goers.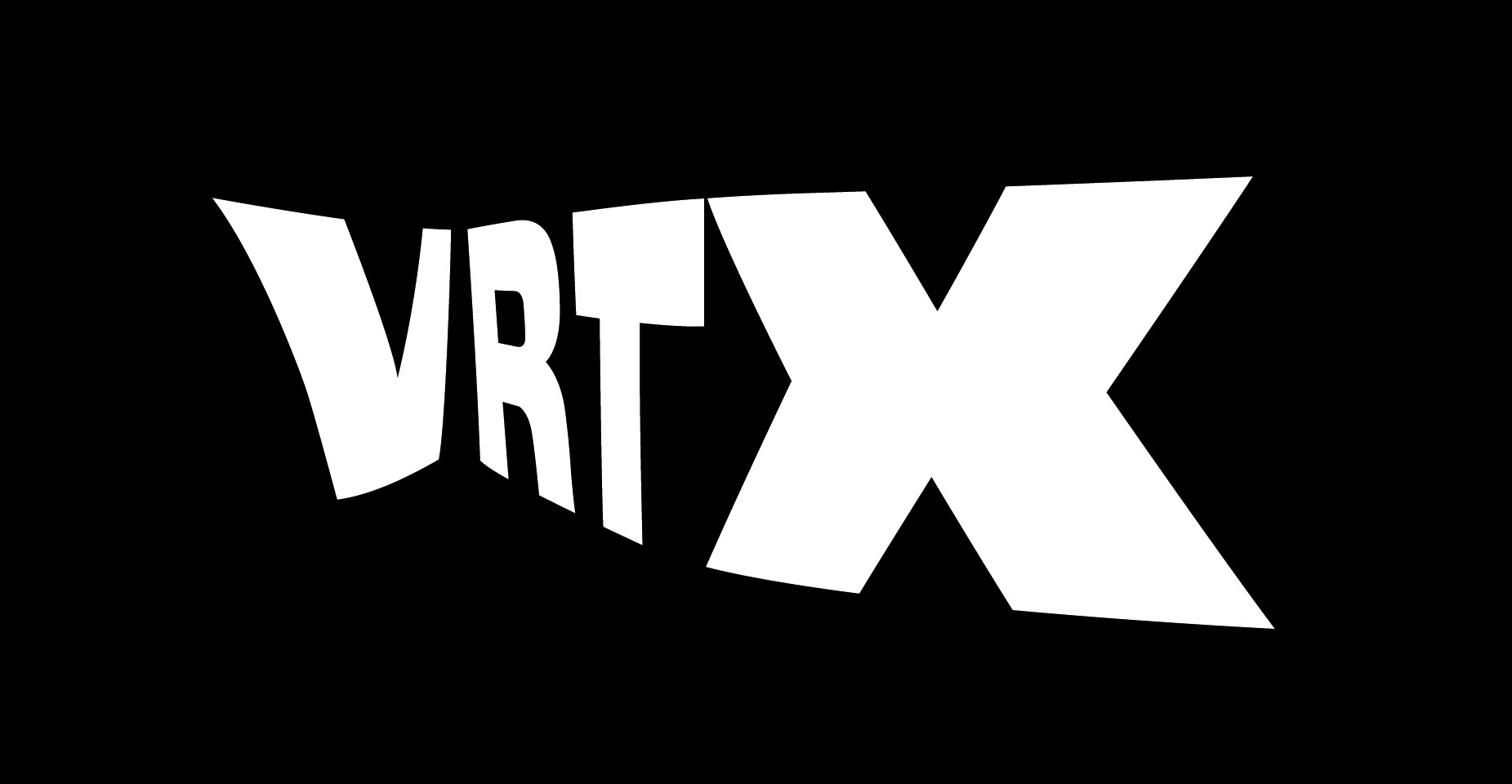 The vortex also appears in patterned elements throughout the identity (analoguely made, as were the typographic elements.)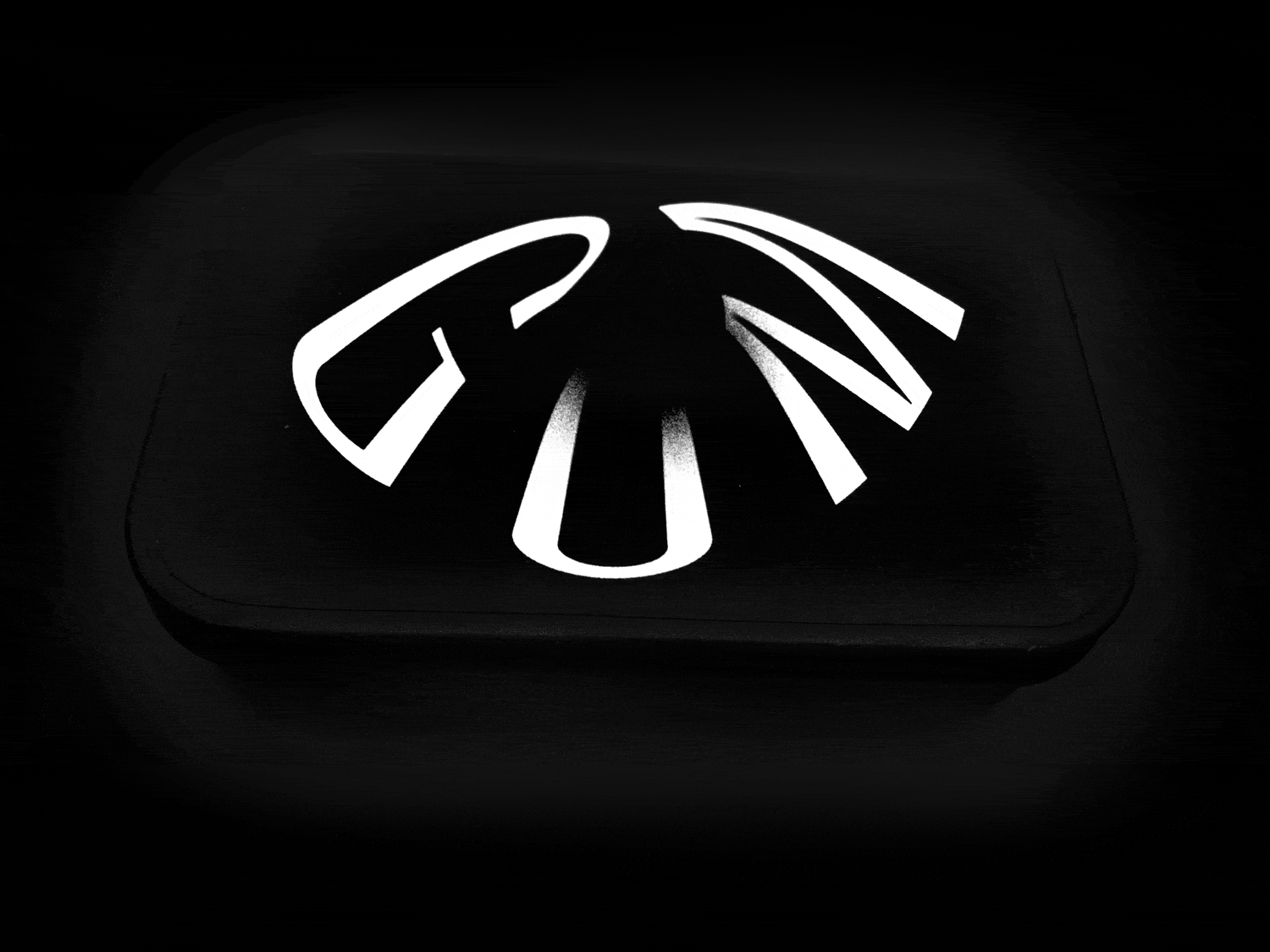 Typing mistakes
are bound to happen to guests after long hours "inside". The identity features mistakes similar to those in headlines, while sub-headlines and body text remains correct.